POSTED ON: 13 October 2017 12:00 PM
Axel will open the Taipei LGBT Pride Week-End with a unique filthy show...
Come see the curse in the flesh !
Date : October 27th, Friday from 22:00.
Venue : Commander D. B1., No.36, Sec. 2, Kaifeng St., Taipei, Taiwan.
https://www.facebook.com/commander.tw/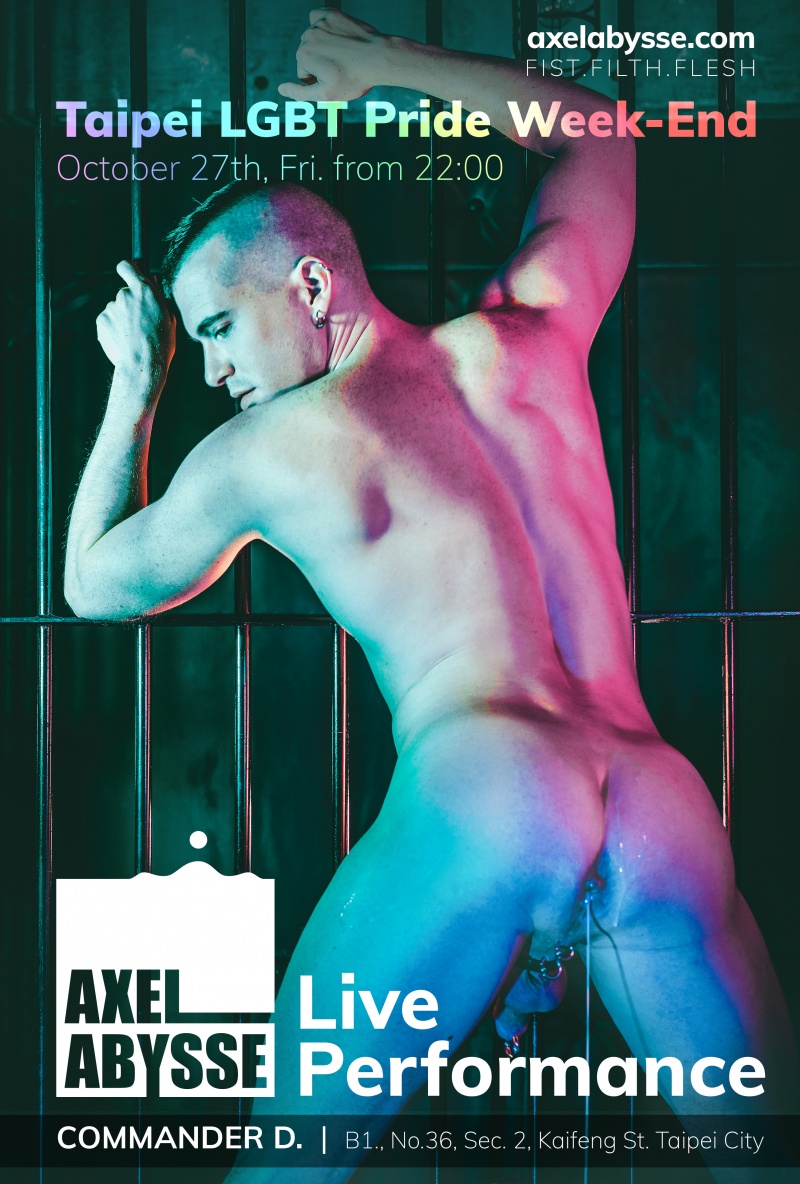 Photo by Uto.
POSTED ON: 13 October 2017 10:00 AM
This year again, Axel Abysse will be joining the LGBT Pride parade. Don't be shy and come say hello !

Axel will also be part of the gogo team at the
C.U.M. Pride Party !
Date :
October 28th, Saturday from 22:00
Venue : Riverside Ximen,
No.177, Xining S. Rd, Wanhua District, Taipei

"Taiwan PRIDE 2017 is a time for celebration, and the C.U.M crew will be pulling out all the stops for the PRIDE!"
https://cumparty.kktix.cc/events/cumstudio54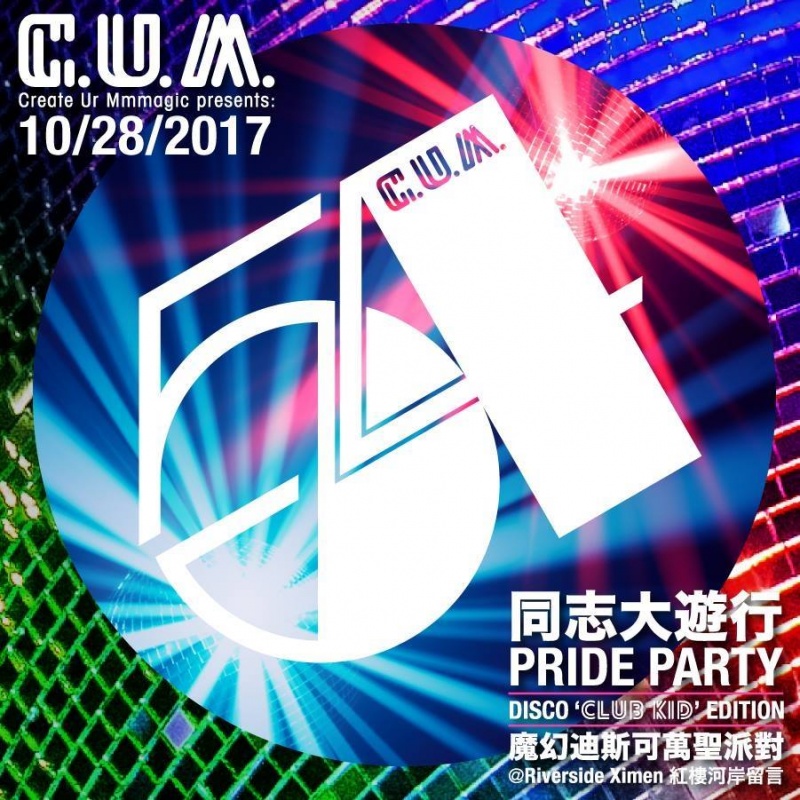 POSTED ON: 06 October 2017 01:00 PM
Title:
I'm right there with you
Release Date:
October 20, 2017
In the darkness of a dirty bedroom, pigs can't be stopped. Tenderly opening each other, they show how intimate wrecking a hole can be.