POSTED ON: 13 August 2020 09:23 PM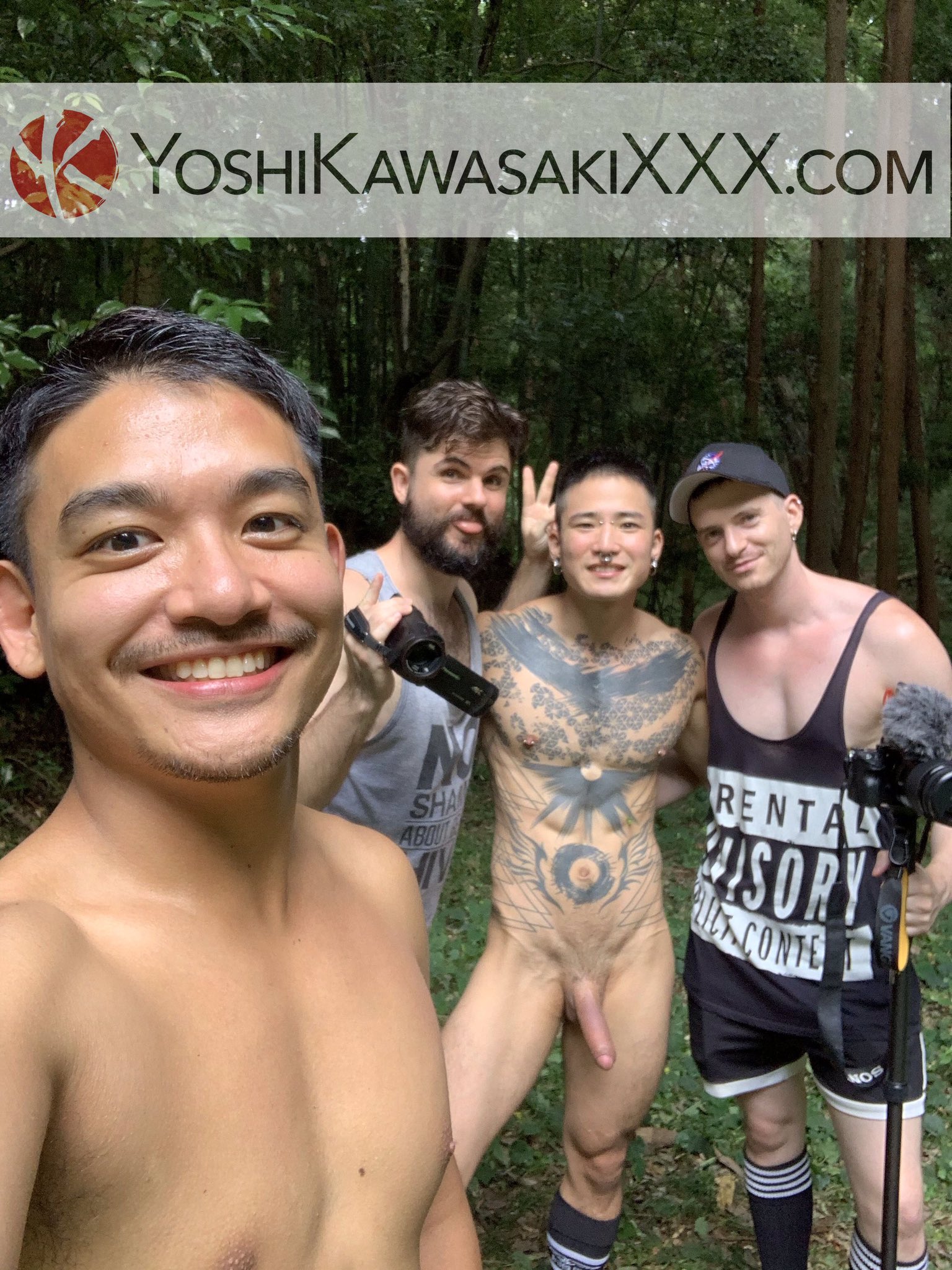 Sometimes, I'm just a cameraman. Had a fun time filming these boys in the forest the other day.
The movie will come soon to YoshiKawasakiXXX.com !
Axel
POSTED ON: 12 August 2020 09:01 PM
Today, marriages between same-sex couples are not legally recognized in Japan.
This means that not all people in Japan are given equal rights and legal protection.
Despite the recognition of heterosexual marriage, the Japanese government continues to fail to recognize same-sex marriage. There are so many challenges we face because of this discrimination.
Mr Gay Japan launched the Marriage Equality Petition Project.
Please support by
signing the petition here
.
POSTED ON: 10 August 2020 08:57 AM
Today was the last day of filming of 'Lockdown' !
I'm exhausted but it was worth it, I'm completely wrecked and Yoshi could barely walk !
I hope you enjoyed the first episode ? The next one is coming this Friday !
Axel
POSTED ON: 09 August 2020 06:33 AM
New interview of Axel in french in Garçon Magazine.
Read it here
.
AxelAbysse 2020-08-28 11:16:58 - Thank you so much
Gaywatch007 2020-08-09 14:31:17 - You are fantastic ❤
POSTED ON: 09 August 2020 04:05 AM
So I have a pool on my balcony now...
Axel